Hi All
Hope you are all keeping well. Weather is still warm and sunny here in Turkey.
Today I would like to show the project I made for Daisy and Dandelion. The design word was 'halloween', and although I didnt actually make a halloween project I still used all my projects from the trick or treat range of Daisy and Dandelion, not only that I wanted to show people how verstaille the range is, and that you can make a whole host of others things with the beautiful papers, die cuts.
Heres my 'Hope you have a Spooky Birthday' card.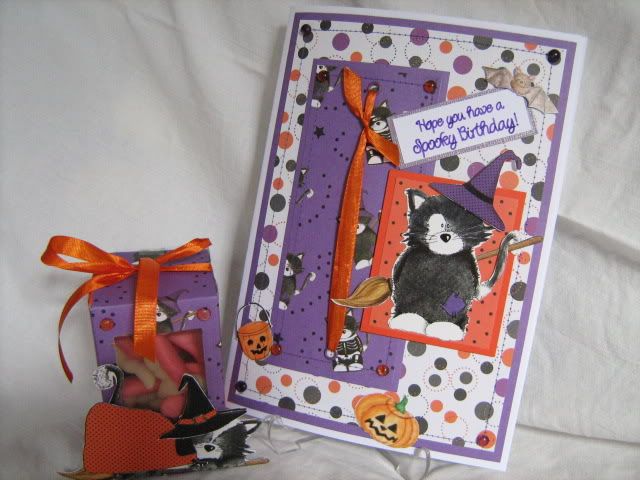 and the reason why I love my Quickutz Silhouette so much......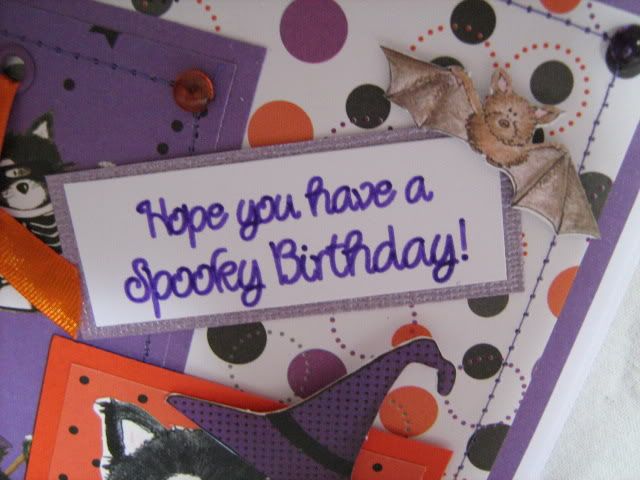 For instructions on how to make this, and to see some other fab halloween projects visit www.daisyanddandelion.blogspot.com
Thanks for looking everyone and have a great day.