Here we are again, another sketch challenge for Stampin Chic-one blog that I truely love, and the stuff that I adore.
I made this card with an ache in my heart (and after lots of umming and ahhing!), decided to enter because I so love this range!
Here it is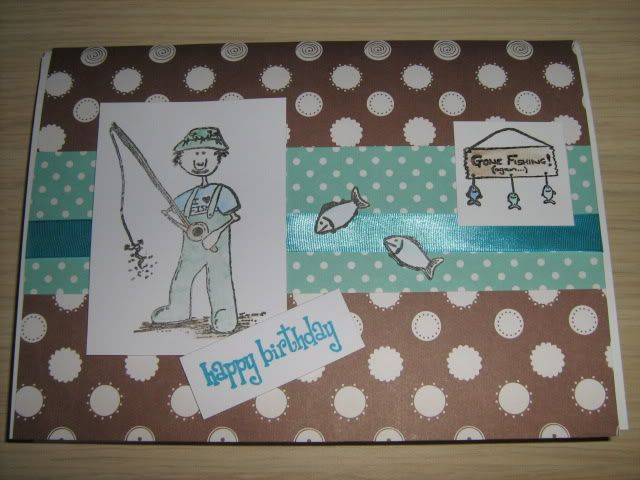 I used
Stamp; For Him Claire Curd Range, and watercolours
Papers; Claire Curd Big One
Ribbon from stash.
I dded the little beard and mostache, to look more like my hubbie-he loves fishing!!!