Here we are again for another Just Magnolia Challenge-this one is a color combo-pink and grey with the optional use of black.
I have used my new Magnolia stamp for this one-I love it, tilda leaning of her little hands you could use this stamp for lots of different reasons-great!
Heres the card I made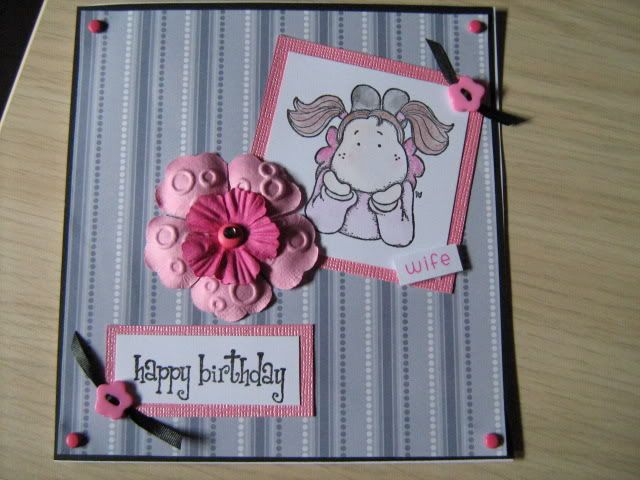 I used
Paper from my stash (someone gave me this so sorry I dont know which company made this)
Prima Obsession Flowers
Papermania Brads
Papermania stick on gems irredissia (totally loving these at the mo!)
Bloom and grow buttons
doodlebug rub on letters
Gemstone cardstock
Claire Curd For him stamp
Watercolour pencils and Glitz It lavender glitter.
Also one more photo to show you of my mum's new 10 week old kitten-he is a puersian and totally adoreable! He is also grey so thought he fitted this challenge well!!!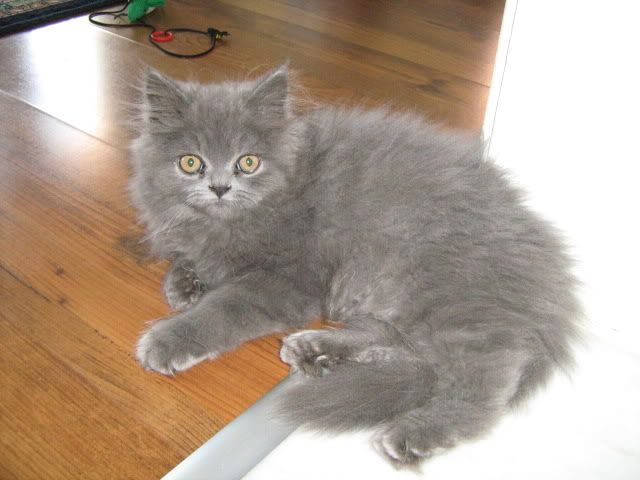 GİZMO!
Thanks for reading
Tammy and
Gizmo!