Hello all
Hope you are all well, and booking tickets to come to Fethiye Turkey for your hols! Weather is beautiful here!
I've been busy with the cards again, and sold a couple pieces of jewellery this week. I made these 2 cards this week but they are not complete yet, and I am chewing over putting some earrings on the purple one. They need sentiments and again I am waiting for my Silhouette-cry cry cry!! I think I need to make Uncle a PLEASE TAKE ME TO IZMIR card, and give hima great big kiss!! Ok here they are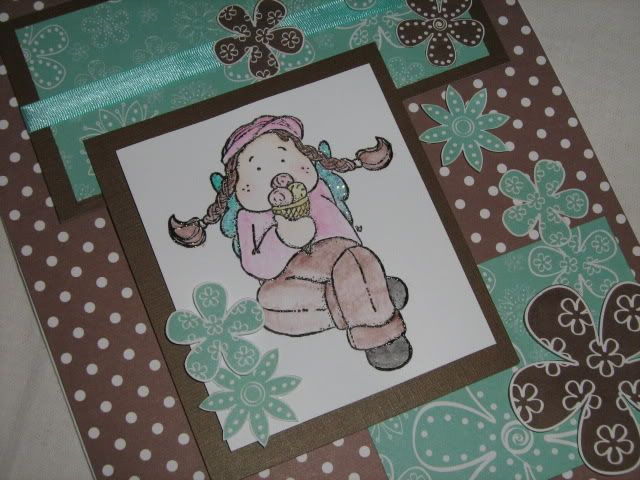 Another Tilda Card, made with Claire Curd Signature Range Papers, and a Magnolia Stamp. I embossed the image and coloured with my watercolour pencils.
And a purple one using Daisy and Dandilion Papers.
Well thats it for today I think!
Take Care and thanks for reading.