Well I was looking at my blog today and thought it needed little bit of improving, and I thought I would make a seperate one for cards, but then I would lose all the info about jewellery, and I do some love the two together, especially when I design jewellery cards!! So I decided on a new name Curious cards, but I may well change this! Me being Little Miss Indecisive!!
Here are my latest offers!! Made from the new range by Claire Curd, I am so loving these, the Big One papers, and the stampin chic stamps, you really should get your hands on these!!
I love the colours.
I chalked the image with pebbles chalks, although I hope to get some watercolour pencils, or copic pens soon.
and I added the JUST FOR YOU as a dingle dangle!!
Another card using Claire Curd range, again the image has been chalked.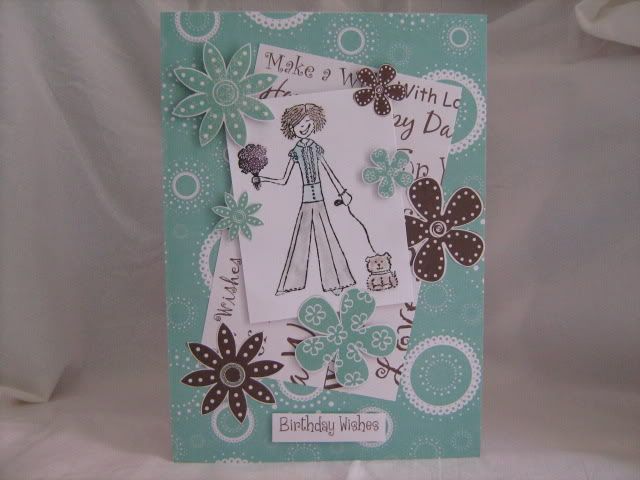 and my final offering for today, is a card made with Daisy papers and stickers, I also added some papermania brads and flowers. Thanks for looking.