Happy New Year to you all. Hope you had a good Christmas and New Year. Again I have been forgetting my blog, and I must make a real effort in 2009 to keep it updated. We had a nice Christmas, I was very lucky to recieve some new chalks, circle cutter and sticker machine, and a wonderful Nintendo wii from hubbie. Its such great fun, although I don't play it as much as I would like, I need to organise my time better, and soon I will write out some kind of routa for myself to manage my time.
The Christmas craft fayre went well, and I sold out of gift tags, which my 3 year old helped me make, they really were the star of the show!! She really loves crafting even now!
Well anyway, review of the year in craftie terms!! My big highlight had to be being featured in Bead Magazine- it was so wonderful to read the article and see the pics! My favourite piece my jewellery has to be this lasso I made, I decided to keep it for myself, you can wear it with anything.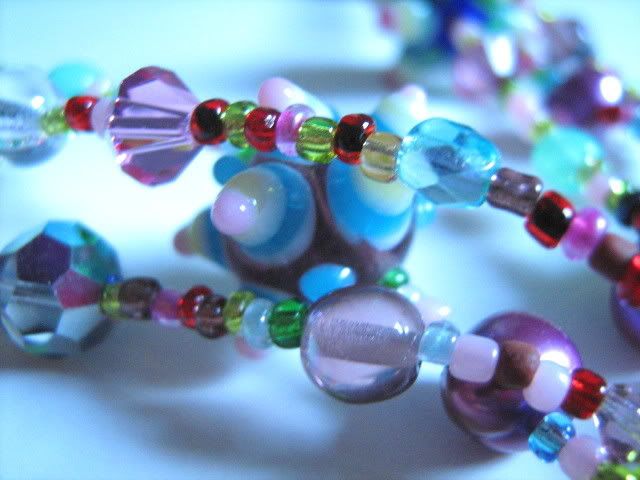 My Favourite necklace of 2008
My favourite card, this is a bit more difficult, I think it would have to be this one. I started making jewellery cards so you the reciever gets a gift as well.
Alternative Christmas colours-simple but affective.
And the most challenging piece, has to be this Rose Garden Necklace. The pattern can be in Bead Magazine, and the designer, is the very talented Lynn Davey.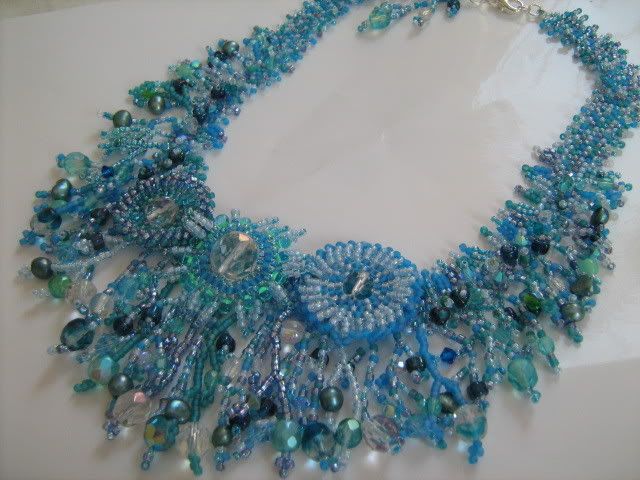 Well I better away now. Take Care all and have a very bloggy 2009!